We are excited to share the news that Splynx is now available on the Zapier platform!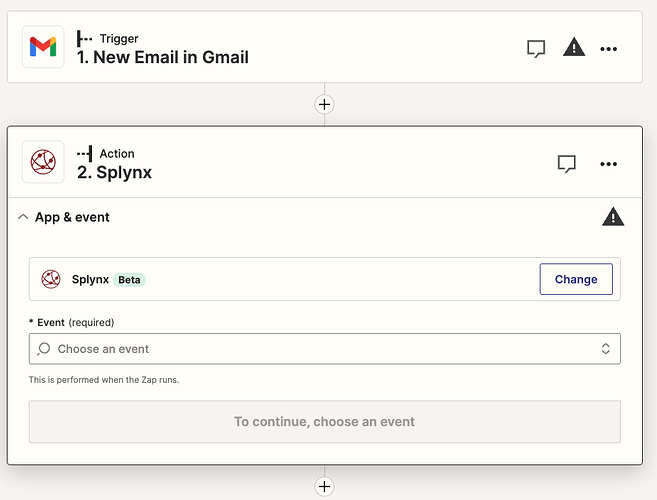 https://zapier.com/apps/splynx/integrations
Now, with Splynx available on the Zapier platform, you have the ability to create and update various entities such as customers, leads, tickets, and services seamlessly. This integration opens up a range of possibilities for streamlining your workflows and automating tasks.
For now, please note that you can only utilize Splynx as an action in Zapier, but it is not available as a trigger. This means that you can initiate actions within Splynx through Zapier, but you cannot set up automated triggers based on events in Splynx.
We value your feedback and suggestions to further enhance this integration. If you have any ideas or specific changes you would like to propose, please feel free to share them with us. We are committed to continually improving our services and ensuring that our integrations meet your specific needs.