Dear Dev team,
Been trying to track back messages sent to clients but unfortunately it is not easy to get the message as per below screen shot.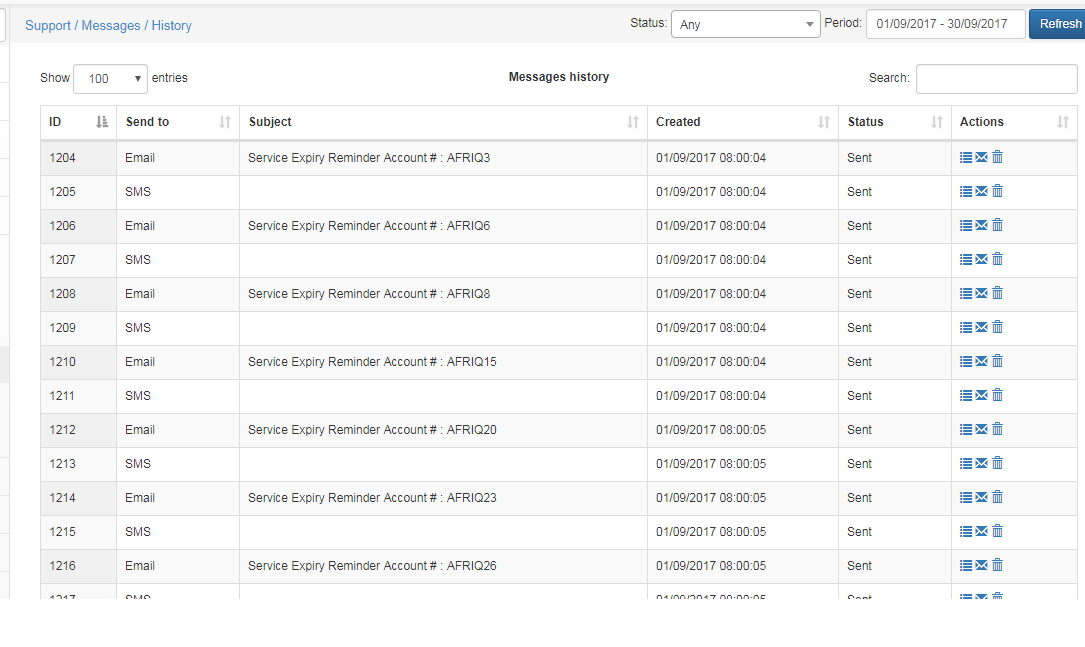 As of now there is no column to show to whom/which account the email or sms was sent to. So if i need to trace back a message ie the client claims they did not receive a service expiration notifications prior to suspension, i will be forced to sort by date then try and open all sms or emails sent. Assuming i have 1000 clients and 1000 sms & Emails were sent, i will spend a day or two trying to look for the specific message. for now i have adapted to include Client ID to Email Subject field but nothing to sms
My request::-
Can you add a column to show the Client ID/Login to the sms/email was sent to and make it a searchable field?
The Emails & sms sent do not pop up into the client portal even after activating the client to see the messages. Could you add this too?
Kind regards
Erick