I can't load the html template for sending invoices by e-mail.
At first it worked fine in mozilla firefox
It started to fail first with firefox. Then with google chrome, and finally only works with Internet Explorer, at the moment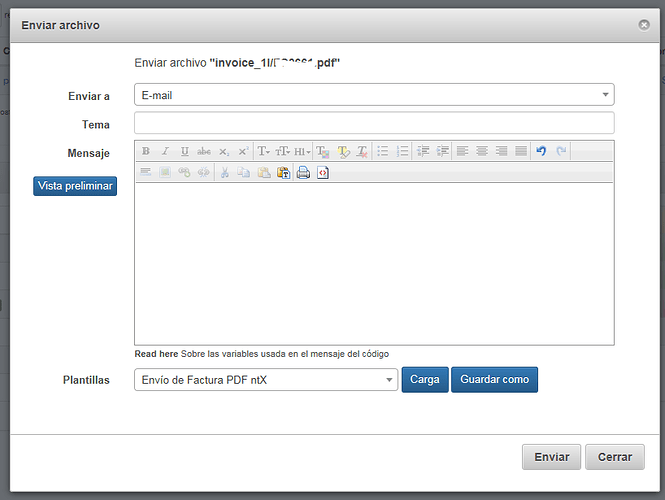 Please, add that the template also carries the email subject. And add a "Save" button, to save the changes made to the current template.
Thanks